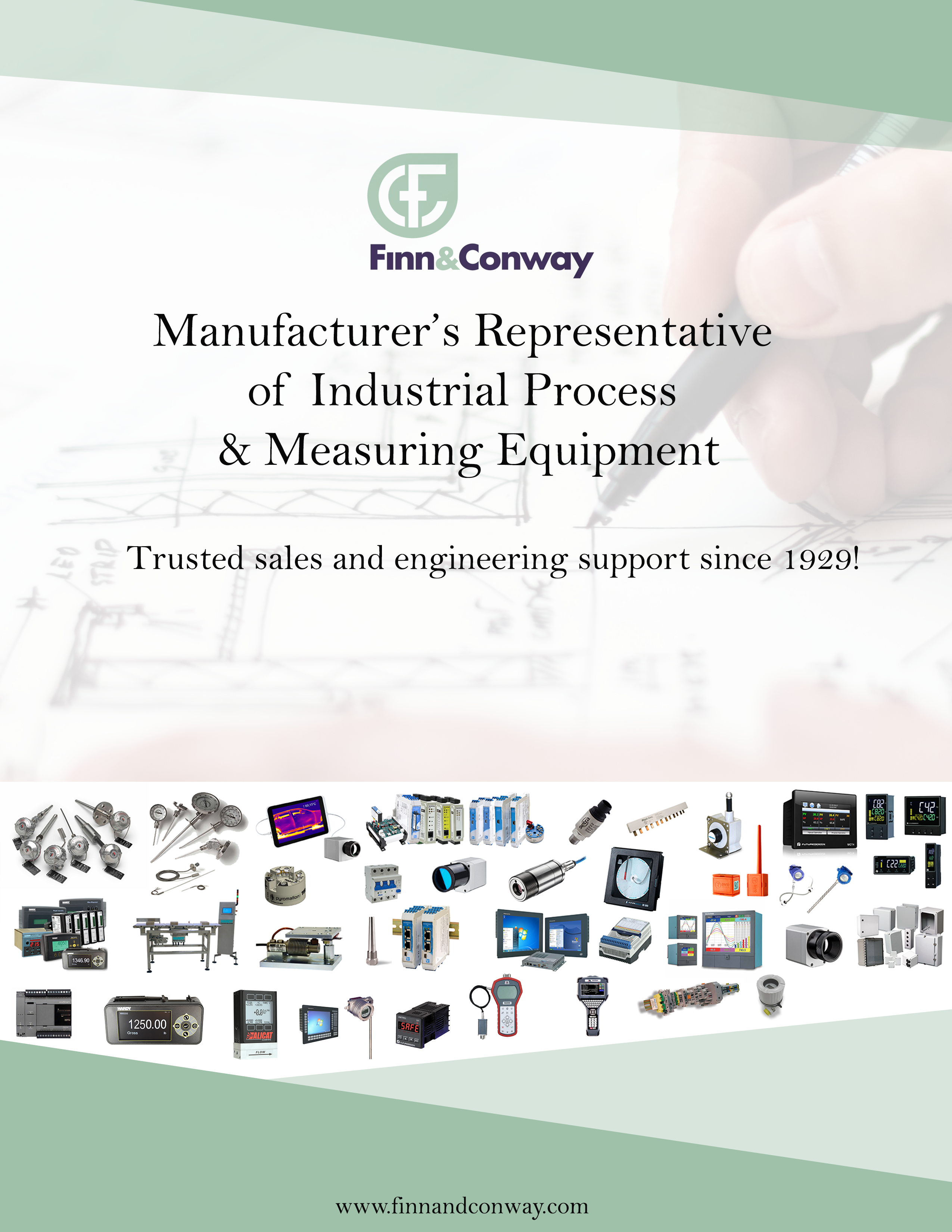 Finn & Conway is a leading Manufacturer's Representative of industrial process equipment
We have a reputation for providing intensive sales and marketing coverage for our principals and a high level of technical application engineering assistance for our customer base. Dedication to complete customer satisfaction is the defining character of Finn & Conway
Our principals
Our principals have been carefully selected to provide leading edge, world class products. Each of them has demonstrated performance and leadership in their special field. We serve clients throughout the Midwest, specifically Illinois, Indiana, Iowa, Minnesota, Missouri, North Dakota, Ohio, South Dakota, and Wisconsin.
We are more than a Manufacturer's Representative
We realize that our customers are purchasing "solutions" and not just hardware or software. Therefore, we offer application assistance, training, on-site installation assistance, calibration and repair services, and local stock to meet critical delivery situations.
We will always strive to provide our valued principals the very best in sales representation. There are no short cuts. Hard work, dedication and excellence in performance are absolute musts. "The most important line we will ever have is our reputation and we guard it above all else." Only companies that take pride in the quality and worth of their products will be represented.
We will, at all times, reflect credit upon ourselves, our organization and the firms we represent. A manufacturers' representative firm is no different than any other business concern. We must always operate in a professional and profitable manner with attention paid to the future as well as the present.
Stability, planning and continuity are the keys to having the ability to invest in sales growth and providing our principals a long-term successful sales team on which they can depend for years to come.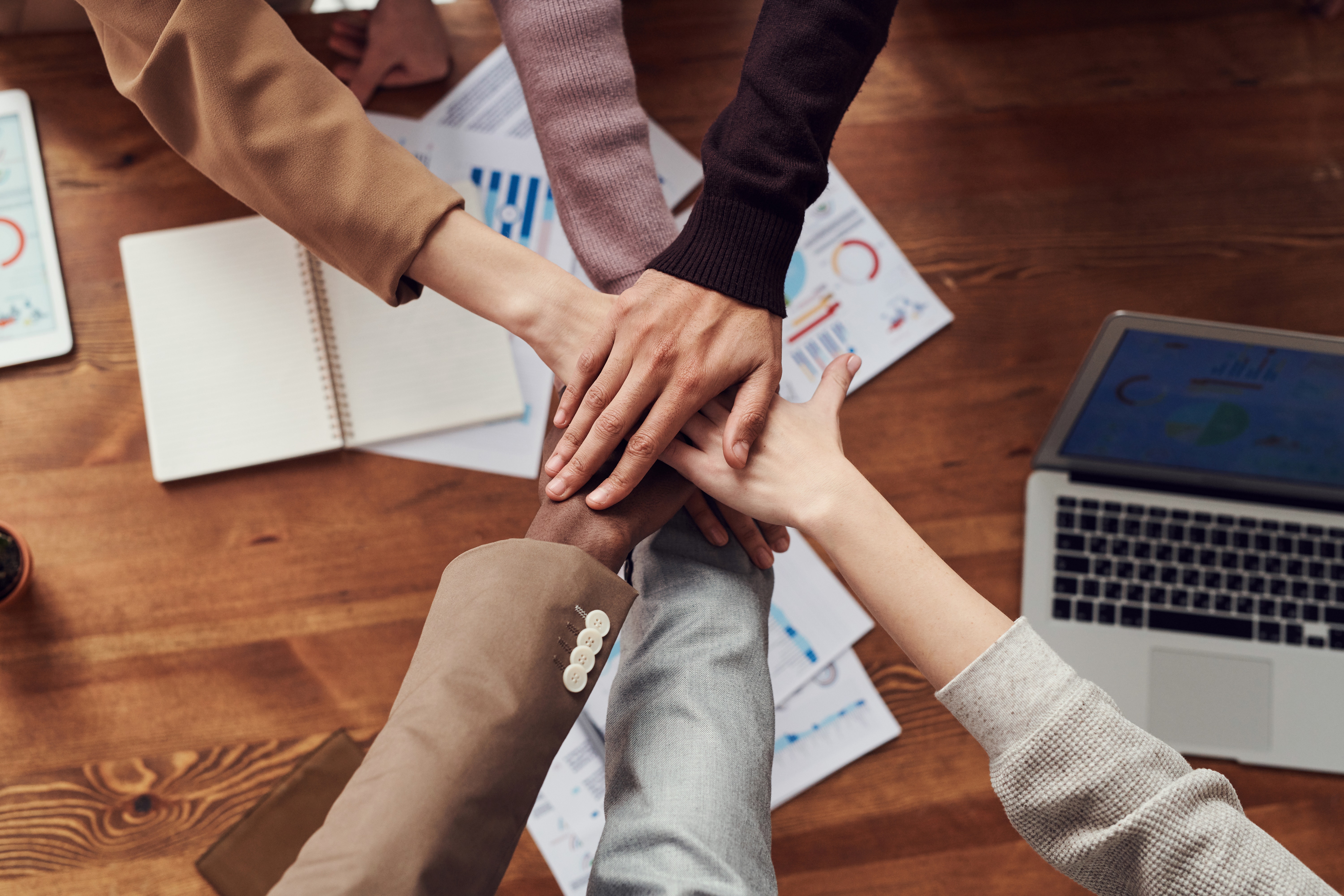 Solutions for Manufacturers
Finn & Conway combines experience and expertise to give its principals complete solutions!
Delivering effective service is a tough, demanding business. Our experience with instrumentation, system application software, controls, and electro-optical & electro-mechanical equipment goes back to 1929.
Service and calibration support can be the most economical investment in your budget, reducing downtime for critical production equipment and assuring improved product quality. Regular maintenance and calibration extends the life and reliability of your equipment. Proper care and needed routine repairs prevent major failures expensive production interruption.
Finn & Conway's preventative maintenance and fast, dependable service response assures that your equipment is on line, working properly, when you need it.
Our instrumentation services are backed by our calibration equipment, traceable to The National Institute of Science & Technology. Documentation and procedures meet most specifications.
Our personnel are experienced technicians with training, equipment, and dedication to bring you effective, economical calibration and service support. Please allow us to show you how we can provide quality performance at a competitive price!
Territory Management
From an aggressive outside sales team, to a strong inside customer service organization, to detailed computerized tracking of all sales and customer activity, we manage the territory for you! Finn & Conway principals have total confidence that our territory is well looked after. A toll-free 800 number to encourage customers to call us first -- instead of your competitor's rep -- is one of the many extra, competitive advantages Finn & Conway provides!
Customer Service
Finn & Conway's inside sales staff provides area customers prompt and accurate delivery information, part number and product selection, expediting and quoting as well as any other assistance ever needed. Our Customer Service staff ensures customers are taken care of and that the Territory Managers provide the service both customers and principals expect - solutions and territory coverage. Our principals rate Finn & Conway Inside Sales as "the best!"
Lead Follow-up
We follow up all sales leads with the prospective customer. We know sales leads are expensive for you to generate. We also know they are extra sales waiting to happen for both of us.
Market Research
We don't just react to sales opportunities as they occur. We're continually researching our geographical territory looking for potential new markets for our principals as well as evaluating new products and technologies that might present opportunities in the future. This research is conducted using our territory knowledge, in-house and commercially available databases.
Aggressive Sales
The bottom line is always increasing sales. Finn & Conway works hard to book the order while at the same time satisfying the needs and wishes of the customer. This extra effort and never-give-up attitude is a major reason for the success Finn & Conway consistently achieves.
Stable Firm
Finn & Conway is one of the most stable manufacturers' representative firms in the industry. Little or no turnover in rep firm staff is vital to every principal who looks to the rep for the in-depth knowledge of the territory that only comes from years of on-the-job experience. Continuity in territory coverage is vital to both customers and principals.
Trained Staff
Training is a top priority at Finn & Conway. Our staff receives regular training on all products represented by Finn & Conway. They also participate in numerous sales and marketing classes and seminars during the year including general sales, value selling, customer relations, and market analysis. Our people know what they're selling and how to sell it!
Certified Professional Manufacturer's Representative (CPMR)
Finn & Conway is actively cycling our sales staff through a three-year course study to earn the designation of Certified Professional Manufacturer's Representative (CPMR). Held at both Arizona State and Purdue Universities, this program is maintained and conducted by The Institute for Professional Management and the Manufacturer's Representatives Educational Research Foundation (MRERF).
Finn & Conway is well known by customers throughout the territory and by most other leading rep firms across the country. Honesty, integrity and follow through every time are all constants. Ask your customers in our area and your other reps about Finn & Conway.
Proven Performance
The Finn & Conway sales organization has many years of proven performance of which to be proud. Whether it's a new product line just being introduced or a well established one, we produce the results, beat the goals and meet the deadlines. We like to talk about our successes -- just ask us!
Detailed Reporting
Monthly computer reports are generated which track sales by customer, Finn & Conway principal and Finn & Conway salesman. Current month, year-to-date, prior year-to-date and prior year total as well as sales dollars/percentage up (or down) are shown for each customer. Possible sales problems are spotted quickly and necessary action taken.
Well Organized
Finn & Conway is organized to maximize your sales. That means perform well, be efficient, consistent, productive and profitable. Finn & Conway management is experienced and always strives to have Finn & Conway be an organization other rep firms want to emulate. In fact, others have copied many of our sales ideas. We like the compliments!
Territory Knowledge
Our people know the territory. Finn & Conway outside salesmen have a combined total of over 200 years experience selling to and working with area customers. The Finn & Conway staff tenure runs from 1 year to 30 years, averaging 17 years. With Finn & Conway, territory continuity is assured.
Steady Growth
We continue to grow and our principals' sales have grown with us. We forecast, plan and work for sales growth regardless of the economy in general. Good business conditions are great, but a down economy only gives us reason to work that much harder -- and we do!