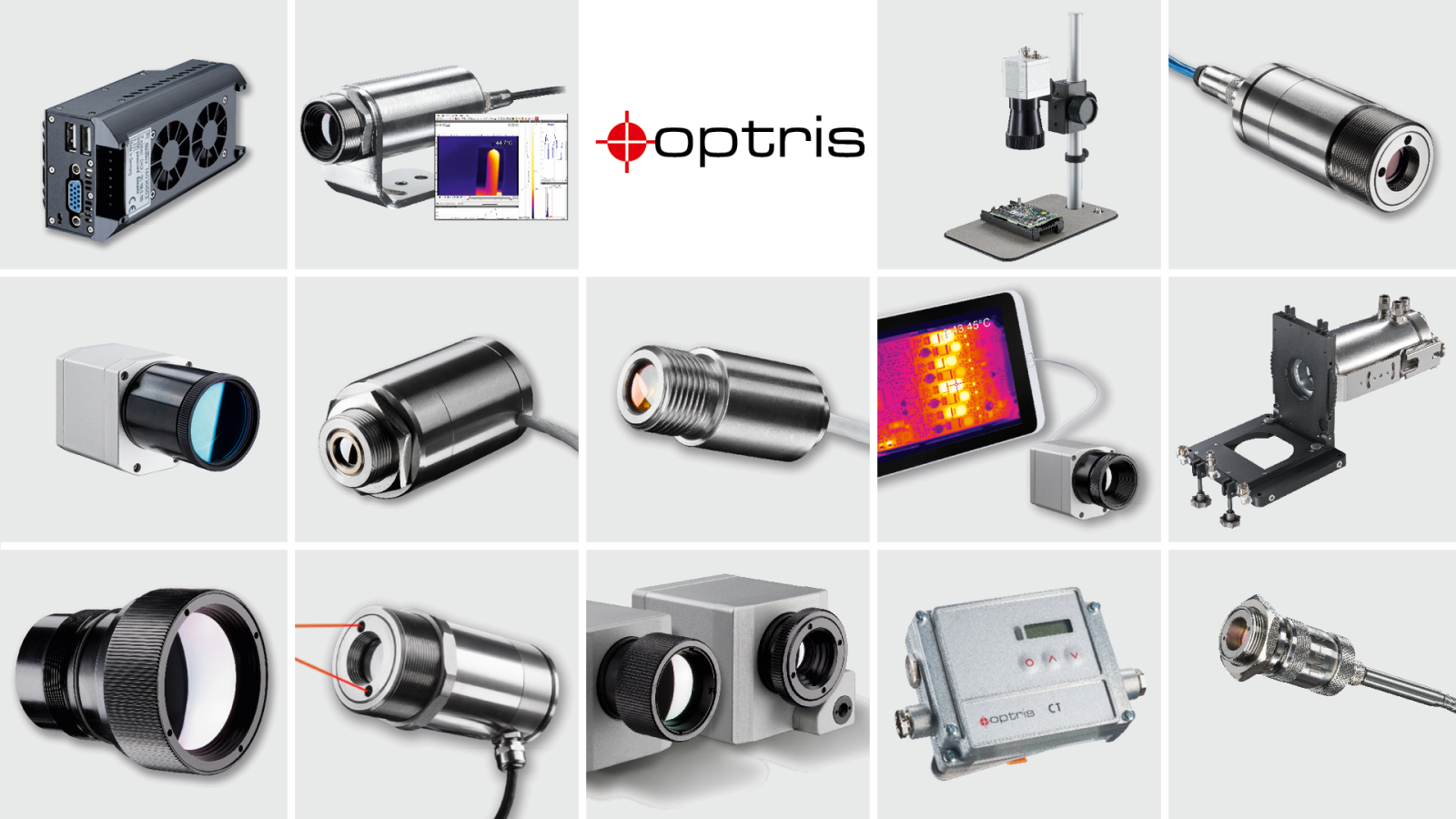 Optris – Non-Contact Temperature Measurement for Industry and R&D
Finn & Conway is proud to be partnered with Optris Infrared Sensing to offer their comprehensive product line of Infrared thermometers, thermal imagers and portable thermometers. German engineered and manufactured and at a cost that will stay in your budget!
Optris has been developing and manufacturing innovative infrared measurement devices for non-contact temperature measurement, including stationary IR Thermometers, Infrared Cameras and Handheld Thermometers for point and area measurement, for more than 15 years.
Along with free thermal analysis software, our measurement devices enable constant monitoring and control of virtually every manufacturing process, and reductions in production costs through specific process optimization.

Infrared Thermometers & Pyrometers
Optris infrared thermometers and pyrometers for spot measurements are particularly well suited for precise temperature monitoring of industrial manufacturing processes, research and development, and function checks of a diverse range of devices and systems. Simply select a suitable temperature sensor from one of the following product groups!
Compact Series: Small and Low-Cost Infrared Thermometers

Are you looking for an extremely small sensing head which can easily be integrated into processes with limited available space? Or are you looking for low-cost yet reliable infrared thermometers which can be used in multiple infrared measuring locations? If so, the small and low-cost pyrometers from our Compact Series are ideal for your needs!
High Performance Series: Highly Accurate Infrared Thermometers with Laser

If you have rather demanding requirements in your temperature measurement devices, or if you would simply like to determine the measuring spot more accurately by means of laser technology, then the infrared thermometers from our High Performance Series are the right choice for you.


Optris Infrared Cameras
Optris' infrared cameras are fully radiometric stationary thermographic systems with an excellent price-performance ratio. The thermal imaging cameras are connected to a PC via USB and they are immediately ready to be used. Temperature data is displayed through the license-free analysis software Optris PIX Connect. The software also includes two SDKs for Windows and Linux as well as drivers for LabVIEW and MATLAB.
Xi Compact Line

- Motor focus
- Compact industrial imager for temperature measurements from -20 to 900 °C
- Autonomous operation with automatic spot finder and direct analog output - ideal for OEM use (Xi 80)
- Direct Ethernet and RS485 interface (Xi 80)
- Microscope optics for circuit boards and small electronic components down to 240 µm (MFOV) starting at $ 2400
PI Precision Line

- Interchangeable lenses
- Suited for fast processes (up to 1 kHz)
- High thermal sensitivity (up to 40 mK NETD)
- High optical resolution (up to 640 x 480 pixels)
- Laser blocking filters
- Temperature measuring ranges from -20 to 2000 °C
- Different spectral ranges (500 nm / 1 μm / 7.9 μm / 7.5 – 13 μm)
- Cooling accessories for harsh environments up to 315 °C ambient temperature
- Shipped in rugged outdoor case with tripod and individual test report included
- Microscope optics for circuit boards and tiny electronic components down to 85 µm (MFOV) starting at $ 7780
Advantages of the Thermal Imaging Series
Experiencing real-time thermal images with a frame rate of up to 128 Hz, capturing and saving fast measurement results as snap-shots or video sequences or, thanks to the excellent thermal sensitivity, indicating even smallest changes in temperature - to only name a few of the many advantages.
Including optics and cable, the optris thermal imaging cameras weigh less than 320 gramms (11.3 oz), making them the smalles infrared cameras in the world (dimensions up to 46 x 56 x 90 mm [1.81 x 2.20 x 3.54 in]).
Automatic Hot Spot Detection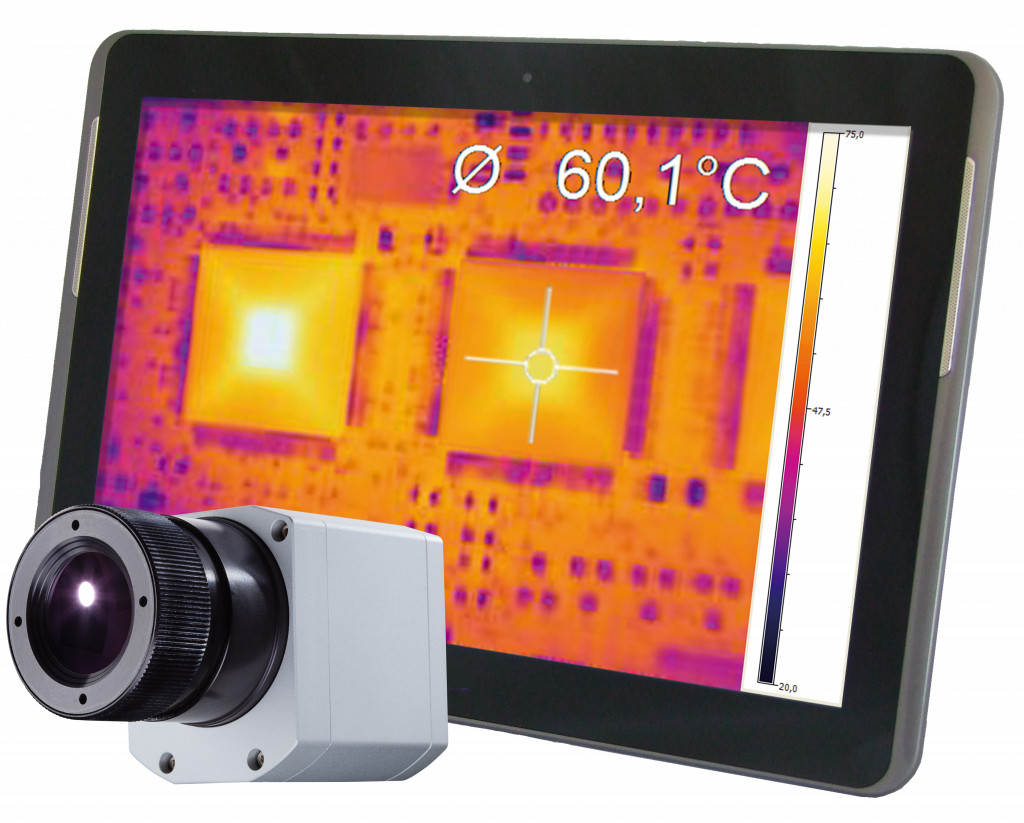 Objects can be examinated thermally and hot or cold spots can be found automatically to reveal weak spots of the process.
Fast Temperature Measurements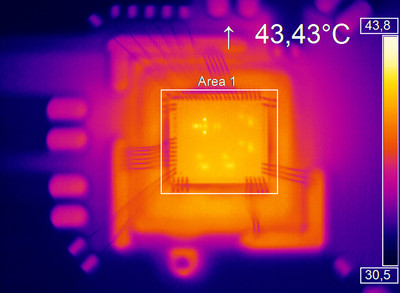 With thermal imagers, temperature distributions on surfaces can be captured precisely within a millisecond intervall.
Extensive Software with Line Scan Mode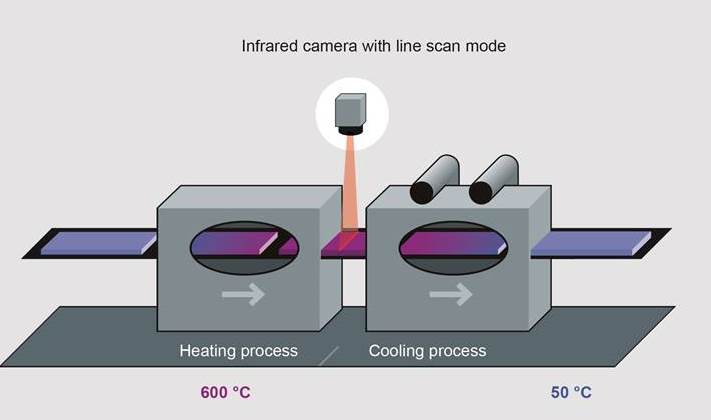 The accompanying software optris PIX Connect helps you with comprehensive temperature data analysis and documentation. Furthermore the software contains a line scan mode which is generally used for processes with moving objects under test.
Easy Process Integration
Advanced interface concepts allow the integration within networks and automated systems:
USB cable extension up to 100 m (328.1 ft) over Ethernet or up to 10 km (6.21 mi) over fibre
Process interface (PIF) on the ir camera as analog input / output (0 - 10 V) and digital input (low- und high-Level)
Software interface via Dynamic-Link-Library (DLL) and ComPor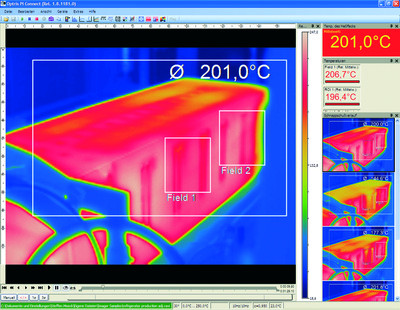 Handheld Portable Thermometers

The portable thermometers of the Optris MS series comprise a single point laser to mark the middle of the measuring field. All additional devices to this series feature an innovative laser sight concept. This means that the radiation takes place within the infrared optical measurement course of beam and marks the accurate measurement field in every distance. For the portable pyrometer Optris P20 (1M / 2M) this is carried out by a double laser.
All portable thermometers come with an LCD color alarm. This alarm offers to visualize an under-run over over-run of a defined temperature barrier with varying colors of the display background.

The complete portable pyrometer series consists of an USB interface. Temperature graduation can be displayed and recorded at a PC in connection with the optris Connect software.

IRmobile App
Smart IR Measuring