The Industrial I/O Experts With Over 60 Years of Experience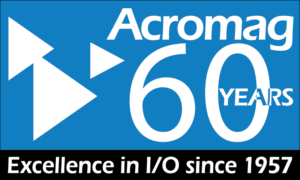 "We believe that I/O solutions should be dependable and offer superior value. That's why we design and manufacture all of our products to exceed AS9100 and ISO 9001 standards. Plus we offer personalized support so you have complete control of your I/O."
Acromag | Who We Are
Acromag has been developing and manufacturing measurement and control products for more than 60 years. They offer a complete line of industrial I/O products including process instruments, signal conditioning equipment, data acquisition boards, distributed I/O systems, and communication devices.
Established in 1957, Acromag built its reputation designing critical measurement instrumentation equipment for the petrochemical and aerospace industries. Acromag, Inc. was soon recognized internationally as a leading designer of analog and digital control products for the industrial I/O market.
New Strain Gauge / Load Cell Transmitter
(Click below for more details)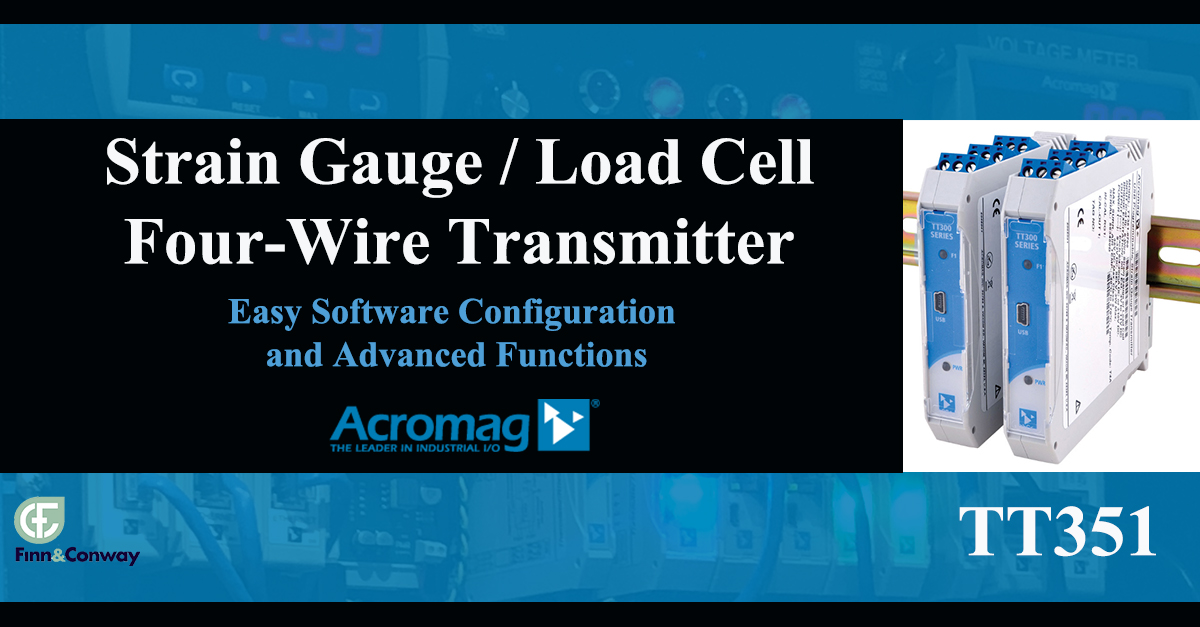 New SP330 Series of Isolated Signal Splitters/Duplicators
(Click below for more details)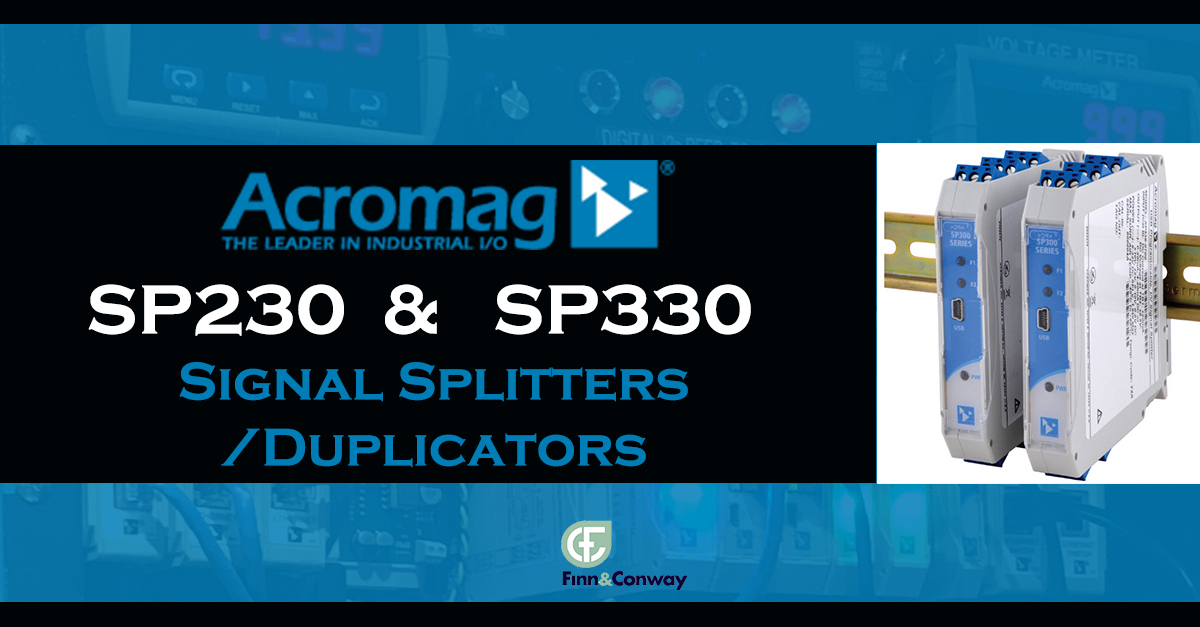 Acromag Agility™ Config Tool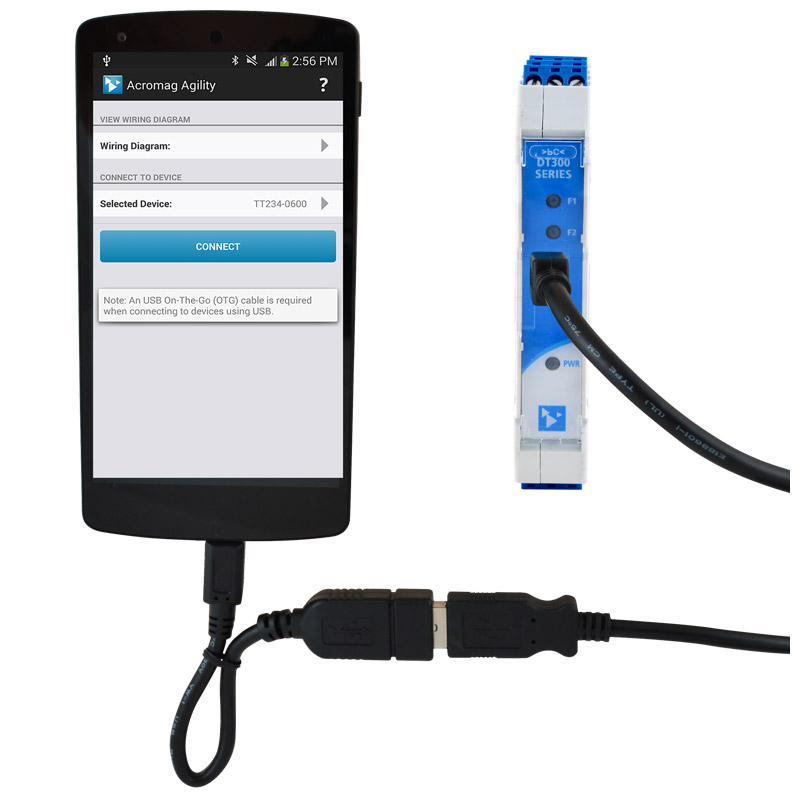 Acromag: The I/O Leader
Acromag is a customer-driven manu­facturer focused on developing process automation I/O products that provide the best long term value in the industry. Compare and you'll find that Acromag products offer an unmatched balance of price, performance, and features.
60+ Years of I/O Experience
Acromag has more than 60 years of measurement and control experience. Since 1957, we have delivered nearly a million units to thousands of customers around the globe for manufacturing, power, environmental, transportation, and military applications.
Top Quality and a 2-Year Warranty
We take every measure to guarantee you dependable operation and products that perform at or beyond their specifications. Our state-of-the-art manufacturing and military-grade components add an extra degree of ruggedness. Most products qualify for an extended 2-year warranty. And with ISO 9001/AS9100 certified quality control, you get full confidence.
Fast Delivery from Stock
Most products can be shipped within 24 hours of receiving your order.
Special Services
We are happy to accommodate your special requirements and offer the following services: • custom product development • custom calibration • source inspections, quality audits • special shipping, documentation • protective humiseal coating • plastic and stainless steel tagging
Certification and Approvals
Many Acromag products carry globally recognized agency approvals and safety certifications.
• CE
• Ethernet conformance
• UL, cUL
• Modbus conformance
• ATEX • Profibus certification
• CSA
• IECex
How Acromag I/O Is Used
Acromag I/O is ideal for a broad range of monitoring and control operations where controllers communicate with instrumentation on the plant floor or in the field.
Acromag Advantages
• Wide operating temperature ranges (up to -40 to 85°).
• High resistance to RFI, EMI, surges, electrical transients.
• High-voltage isolation and built-in surge suppression.
• Easy to use and maintain.
• High channel density to save space.
• Large inventory of stock items for same day shipping.
• Special designs and custom services available.
• 2-year warranty available at no extra cost
• AS9100 and ISO 9001 certified quality management
Operation in All Locations
• Safe zones and hazardous locations (Zone 2).
• Explosion-proof locations (Zone 1).
• Approvals from CE, UL/cUL, FM, CSA, ATEX, IECex.
Controller Interface
• PLCs, PACs, controllers
• DCS distributed control systems
• PCs, embedded computers, SCADA systems
• Operator interface terminals and remote terminal units
Continuous Sensors
• Temperature
• Pressure
• Flow
• Level
• Speed
• Weight / load
• Position
• Drives
Discrete Sensors and Switches
• Dry contacts • PNP, NPN • Solid-state • Proximity • Valves • Lights, horns
Actuators and Analytical Instruments
• Drives, motors • Power supplies • Heaters, coolers • Valves, positioners • Displays, indicators • Recorders, analyzers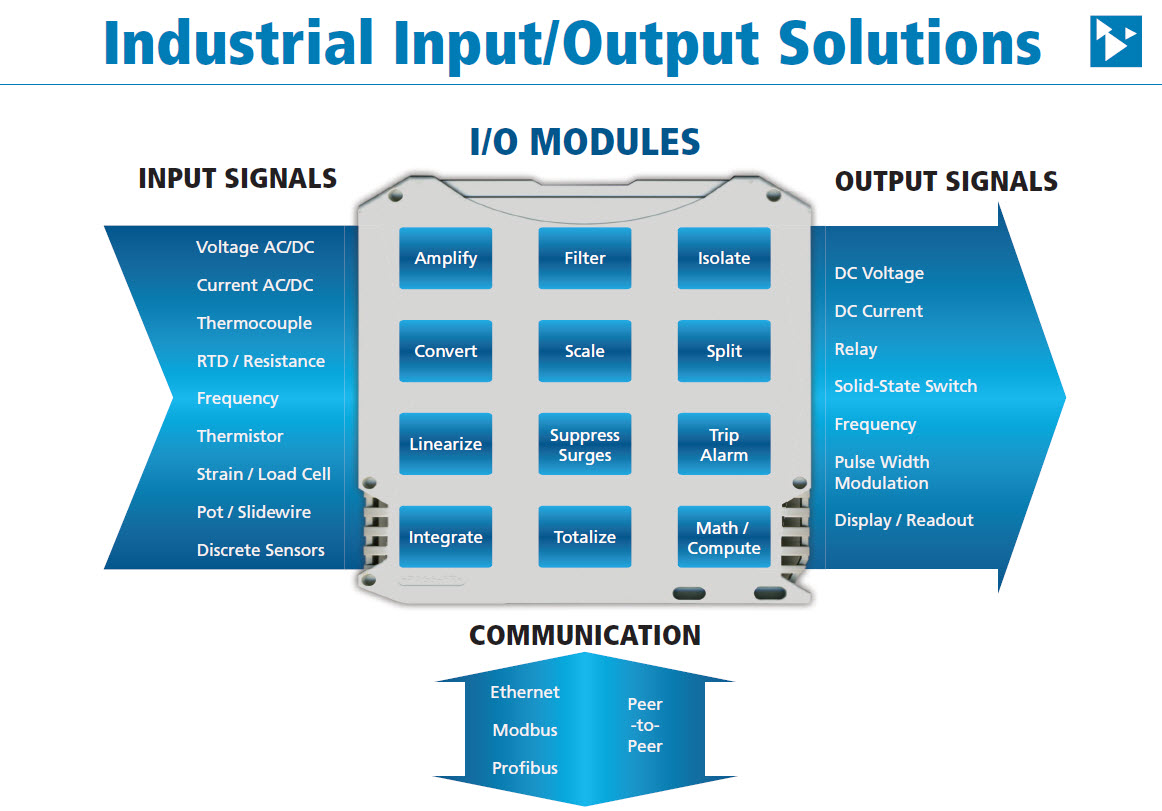 Ready to find out how we improve your application?