Hardy Process Solutions provides weighing solutions for process and packaging for industries including food processing, automated manufacturing, chemical, plastics, rubber, and more. We have been offering accurate, quality industrial weighing scales since 1918 and are now in our Centennial year!
Hardy assists processors and manufacturers by offering solutions that create a drastic reduction in waste while enhancing quality and productivity by as much as 50% over other industrial weighing and packaging equipment.
All-New Caseweigher Series by Hardy Process Solutions
High Performance Dynamic Checkweighing
Open-Source, Off-the-Shelf Rockwell Components, Seamless Integration into Connected Enterprise
Hardy's Dynamic Series of checkweighing machinery is built using off-the shelf components, with controls based on a Rockwell Automation's CompactLogix platform, providing a standardized open source architecture that is flexible enough to meet both current and future control needs.
Weight processing is managed by Hardy's HI 4050CW weight controller. Sampling weight data at 4,800 times per second, the HI4050CW is capable of providing enough weighments to accurately categorize packages weighing from 5g to 225kg at speeds up to 350 packs per minute.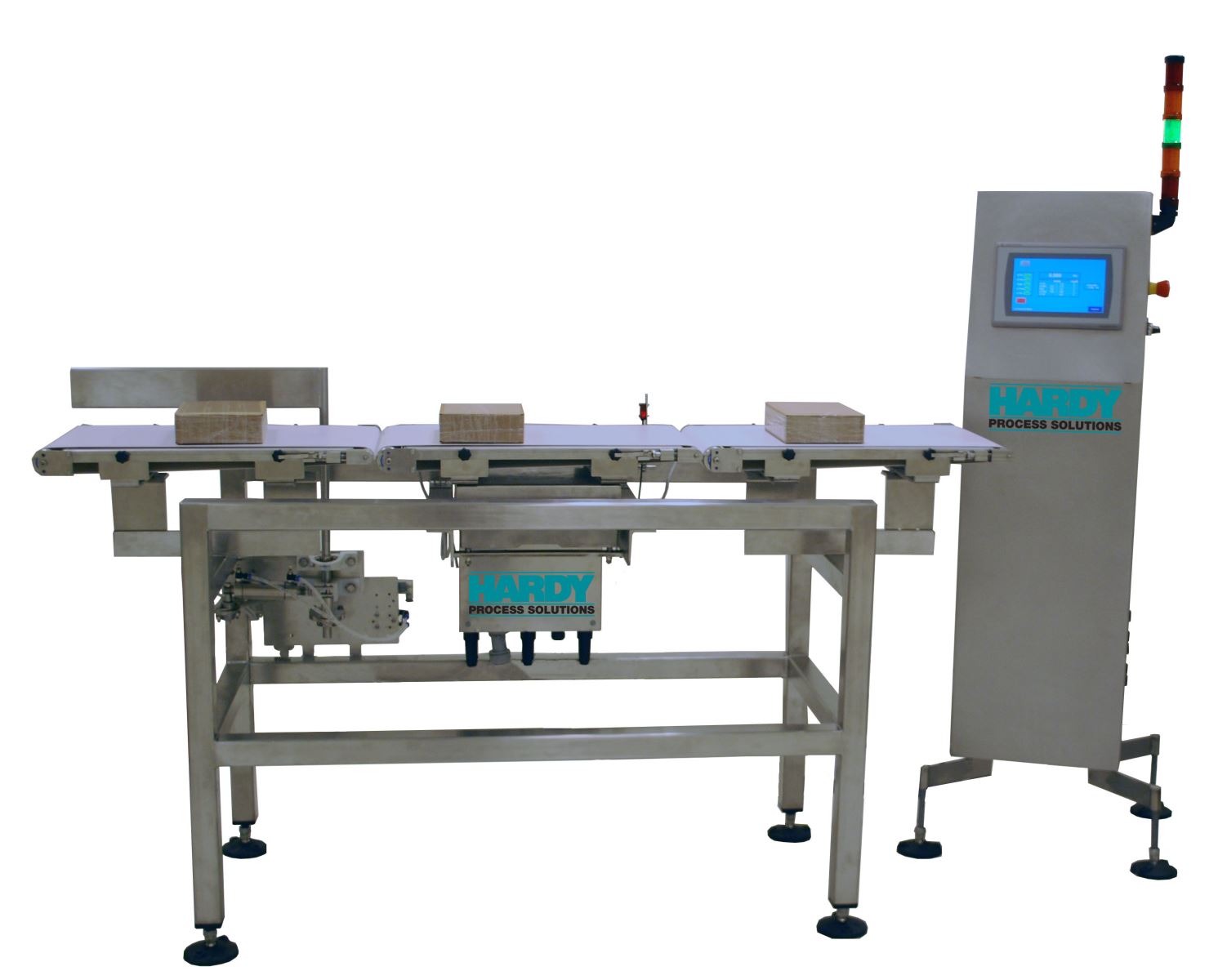 PLC WEIGHING MODULES
Hardy's single-slot Rockwell® PLC/PAC modules read and condition data from strain gage load cells and communicate it over the I/O chassis backplane to the processor. They provide basic weight data or are loaded with sophisticated algorithms to perform application-specific industrial weighing processes from simple batch weighing to loss-in-weight control, filling or dispensing. Modules are available for Allen-Bradley® ControlLogix®, CompactLogix®, POINT I/O, Micro800® or SLC500 chassis.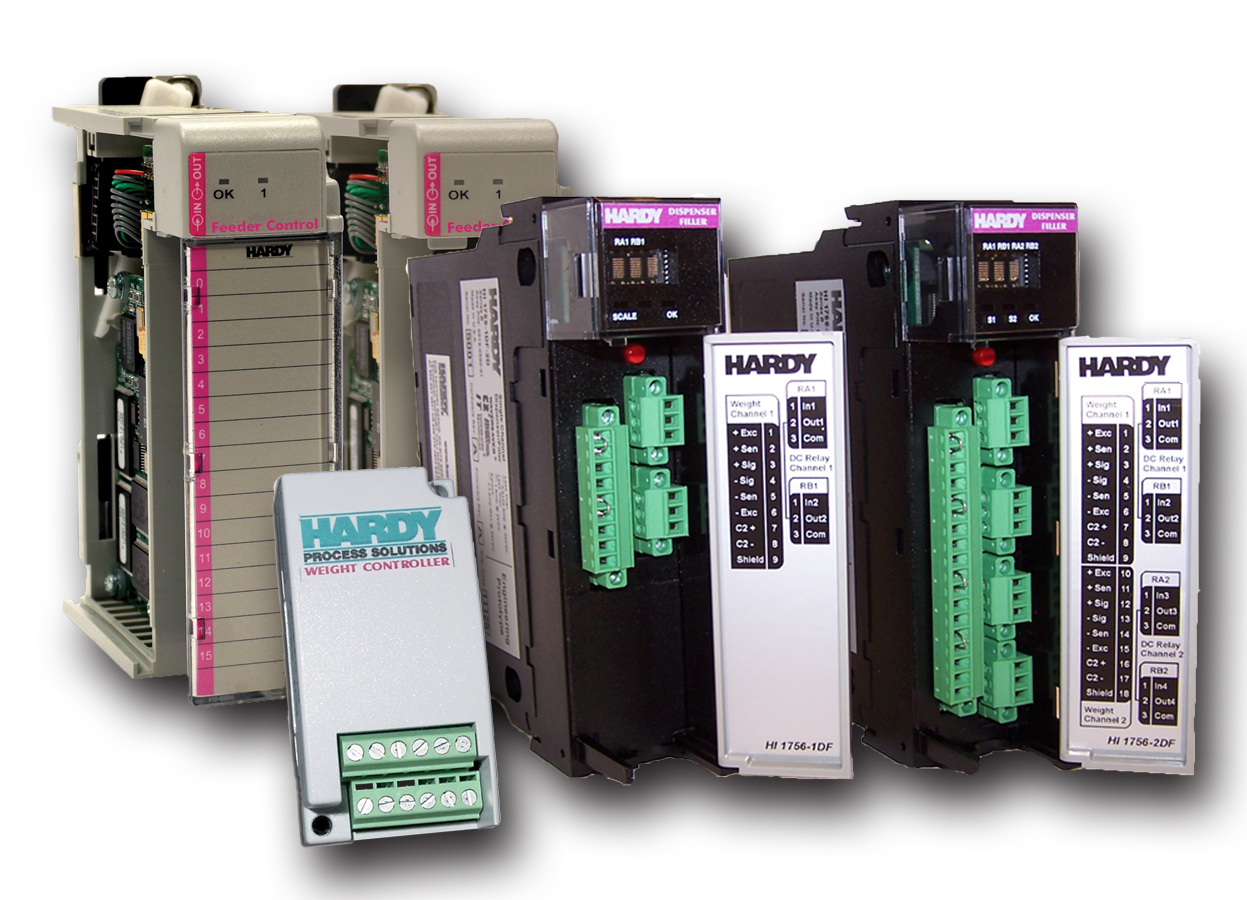 Our goal is to provide high performance weighing equipment at the least total cost to own. As an industrial scale company, we stay on the pulse of innovations in the field. We offer accurate industrial weighing scales, including floor scales, load cells, platform scales, weight modules, weight controllers and more. Our customers find that Hardy is easy to work with and we offer dependable solutions while providing an excellent return on investment.
Own & Operate
Less WASTE, less RISK, more PRODUCTIVITY
• Simplify use and training with easy to use operator/maintenance interfaces.
• Increase measurement stability/resolution to reduce cycle times and increase throughput.
• Replace expensive, risky, time consuming traditional calibrations with fast, easy, safe, accurate electronic
calibrations.
• Decrease scale downtime with operator and internet enabled tools to trouble shoot and diagnose your scales.

Design, Develop & Deliver
Less TIME to engineer, EASIER to implement, VERY scalable
• Choose from a variety of instruments, PLC plug-in modules and sensors, scalable to the economy of your
machines.
• Use an open-architecture that delivers complete freedom of design and optimizable footprint.
• Deploy weight processors or weight controllers with in-built material feeds by weight, rate, or check weighing.
• Take advantage of validated integration tools, easy configuration and FREE phone support from experts in
process weighing.

Integrate
Less TIME to integrate & configure. EASIER to connect. VERY scalable.
• Choose from a range of scalable, intelligent Allen-Bradley modules and load cells that plug into the PLC
backplane.
• Select from a wide range of field instruments, load cells and wired fieldbus communications.
• Use Rockwell validated integration tools- AOPs (Add-On-Profiles), EDS_AOPs or AOIs to make setup and
configuration easy.
• Deploy our Faceplates, reuse and repurpose your PLC code.
Measure | Monitor | Control | Inspect
In almost every industry, raw materials and finished product need to be weighed multiple times in the
manufacturing process. Hardy has the expertise and innovative solutions to assist your team in reducing
cost and increasing yield, while limiting downtime and achieving Overall Equipment Effectiveness (OEE).
Hardy excels in weighing solutions for processing and packaging.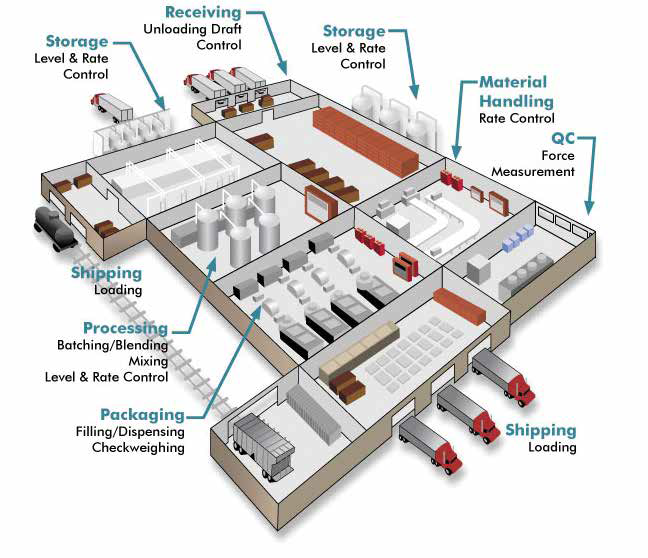 Hardy is Working to Make it EASY
For our partners to work with us, follow our solutions strategy, select our products, communicate our value.
For customers to install, integrate, calibrate, operate and maintain our solutions
This is our mission and our end goal



Hardy is Keeping It Simple
Our belief is that SIMPLICTY delivers our promise of EASY and LEAST COST TO OWN.

Stock, Make, Pack, & Ship Solutions
Our solutions align with our customers supply chain
making it EASY for them to understand where, why and how we fit as a solution partner.