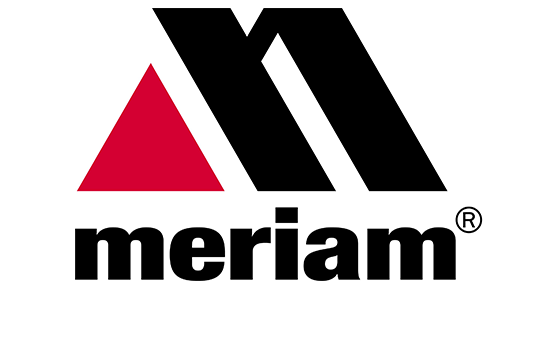 MERIAM PROCESS TECHNOLOGIES
A trusted leader in measurement and calibration solutions for over 100 years.
Meriam®, a brand of Western Enterprises, is recognized as a leading supplier of instrumentation & test and calibration equipment. Meriam uses the latest advances in technology and design while delivering superior performance with calibrators and digital manometers and is committed to providing quality products with an impeccable support experience.
PRODUCTS

The MFC5150 HART® Communicator is the latest addition to Meriam's product line of hand-held calibrators and field communicators. Available in ATEX (intrinsically safe) and Non-ATEX models, the MFC5150 directly reads Device Descriptions without any translations or subscriptions, enabling communication to take place with any registered or unregistered HART® device. This ensures your HART® transmitter will connect, regardless of brand or model.
The MFC5150 is built on the SDC-625 infrastructure and runs Windows CE.
With a 1 GHz processor and an 4 GB Micro SD card, this HART® communicator is ideal for all of your data storage needs.
The 4.3 inch touchscreen provides excellent anti-glare viewing, allowing for comfortable mobile use in darkness or in bright sunlight.
All functions are easily navigated via the full QWERTY keyboard and intuitive icons similar to that of a smart phone.
The handheld HART device also features hyperlink menu paths, teachable device specific shortcuts, instant on, multiple languages, help context, video's and TAB access to panes just like on a computer.
Each unit includes: Docking Station with Universal Power Adapters, HART® Lead Kit, Rechargeable Battery Pack, USB Cable and SD Card, Soft Carrying Case, Hand Strap, Quick Start Guide.
New Features Include
Full suspend/resume functionality
Improved user GUI interaction (data entry, screen response, gesturing, HART® beat)
Repolling for HART® devices
Hot Key Menu
Standard Features Include
Reads manufacturers' DDs in their native format from any HART® registered or unregistered device, eliminating the need for translations
ATEX (Intrinsically Safe) and Non-ATEX models available
XL Battery enabling 10 hrs continuous use minimum at 100% backlight, 30 days minimum while off and 1 year minimum in Storage with battery removed
Charging cradle with USB connection
No subscriptions required
Typical Applications
Commission devices
Reconfiguration for process changes
Troubleshoot devices with HART®
Ease of Use
Quick start up and connect
On demand help menus
Manage device information through PC connection
The MFC5150 HART Communicator is available for monthly rentals. Contact us to learn more!

Our Meriam brand Altimeter/Indicated Air Speed Tester is used for testing and calibration of altimeter and air speed instruments. It accurately measures pressure from 0 to 30 psi or 0 to 100 psi relative to absolute zero.
In Pressure mode, the M2003 displays pressure in a variety of Customary and SI measurement units. Selecting the ALT or IAS switches the M2003 to Altitude mode for us in checking altimeter instrumentation. Customary or SI measurement units for Altitude and Indicated Air Speed are selectable by the customer.
A time leak test function is standard for Pressure mode. Customers set the test period and the test. The M2003 displays Minimum, Maximum, and Live Measurements. The leak rate per minute upon completion.

Meriam's M2000 Digital Calibrator is a portable pressure instrument that offers flexible features to help meet the demand of your everyday pressure measurement needs. The M2000 features NIST traceable accuracy ± 0.02% FS + 0.005% Reading standard on each device. Pressure sensors both non-isolated and isolated (316SS) measure absolute, differential, compound.
A significant benefit of the M2000 is its ability to measure a second pressure range with the addition of a Meriam Tethered Sensor (MTS). Choose from any available pressure sensor type and range and connect your accessory MTS via a locking tether cable. See our attached data sheet for available pressure ranges.
With an easy to use and intuitive interface, the M2000 offers fast and simple operation. Mobile data logging allows for computer-free use when measuring out in the field.
Add Data Log Pro to expand on the M2000 data logging capabilities. Data Log Pro adds the ability to store up to 128 log files or 100,000 data points while also giving you the ability to modify data log options and settings.

Meriam's M1000 Digital Calibrator is a single function, portable pressure instrument with flexible features to meet many of your everyday pressure measurement needs. The device features an easy and intuitive user interface with convenient pressure connections.
Features
Damping to stabilize fluctuating pressure signals
Zero key and user adjustments for manual calibration
Protective Red Boot
Compound, Absolute and Differential pressure sensors
Wide variety of ranges available: -14.5 psi to 100 psi
Optional pressure fitting, vacuum, and hand pump kit
O­ffering the following measurement units: mmHg, inHg, inH2O, mmH2O, kPa, mbar, and psi

Meriam M2001 makes drop testing Rotary (Natural) Gas Meters easy. Hardware options protect the M2001 from one sided overpressure. The unit comes with either a brass push-to-read valve or stainless 3 valve manifold.
Displays live DP reading and at the end of the test it will display a true average of the DP.
Unit will give you the total time elapsed and you can toggle between the minimum and maximum pressures.
316SS media isolated pressure sensors to suit a wide range of applications
Features damping to stabilize fluctuating pressure signals.
This device ships with calibration certificate traceable to NIST
Intrinsically Safe options available
The meriGauge® plus is a break-through digital pressure gauge with modular sensors. This new gauge is Meriam's latest offering in the pressure measurement line. The meriGauge® plus is unique in that it features the capability to support detachable sensors to meet all of your range requirements.
This modular system allows you to purchase only the pressure ranges you need, for less than the cost of a stand-alone pressure gauge. To add to the efficiency of this gauge, the small sensors contain the calibration and they are easily exchanged for calibration so the gauge itself is never "out for calibration."
The meriSense sensors have been specifically designed to compliment this product and will be compatible with all of Meriam's future measurement and calibration equipment. They are available in various types and ranges. The sensor label indicates the type of range. The meriSense sensors support 32 pressure units.

The HPT100 is a second generation pipeline integrity testing tool that provides real time measurements and data logging during a hydrostatic or pneumatic pipeline test. The HTP100 reduces costs, set up time, and uses advance technology delivering ultimate, real-time reporting capabilities including data logging, exportable test logs, user configurable inputs and multiple engineering units making the HPT100 an essential tool for any pipeline tester. Powered by readily available 12VDC the HPT100 and a battery backup will record hours of uninterrupted test results.
Easy to use, the HPT100 comes with everything pipeline testers need to record pressure, temperature, and other test data. There are multiple measurement solutions all in one device, easily accessible to increase efficiency during pipeline test sections making the Hydro/Pneumatic tester an essential tool for pipeline testers.
Features on Hydro/Pneumatic Tester
Specialized tool for hydrostatic & pneumatic integrity testing
One device with correlated independent measurements
Three (3) operation modes: Live, Record, and Review

All data logs are date time stamped
PDF or Excel (txt. file) report generation
Hide/show measurements on graph

Time stamped notes entry
User selectable measurement units

The AA100 is a first of its kind diagnostic tool that provides real-time measurements from an autoclave during a sterilization cycle. The Autoclave Analyzer allows technicians to connect up to 4 RTD temperature probes and 2 pressures hoses to the steam sterilizer system, and capture all the measurements as they are happening during the autoclave run cycle. This provides real-time data and a clear picture of these critical measurements as the system is processing.
The AA100 measurement data is highly accurate, NIST traceable, and time-synchronized. With data logging, the AA100 records the current test cycle as well as maintains data from the previous test cycles.
Technicians can monitor a steam sterilization cycle in real-time. With this data, they can quickly identify and repair equipment that does not perform according to their specifications.  Reducing diagnosis and service time leads to move service calls per day. Ultimately, improving efficiency while adding to customer satisfaction.